2 tags
Leverage lesson 2 : Covenants. And why they so are...
OK, continuing this week's primer on leverage and its involvement in private equity, we need to talk about covenants. My dictionary says that a covenant is simply "a clause in a contract" and thats true. It's a special clause in the contract you have with whoever you borrow money from - in the case of a leveraged buy-out, it's a clause in the contract that you have...
2 tags
My 101 on a leveraged buyout. Why they are...
At Asperity, we have a monthly Lunchtime Learning session. 100-odd Asperity staffers in a room, bring your own lunch for a (hopefully interesting) talk about business. This Thursday, I'm doing the story of Asperity's £25.5m sale to Inflexion Private equity. It's called "Red Wine, Fancy Dinners & 680 signatures". I wish it was as easy as that title suggests! So...
1 tag
3 tags
Complexity hits you in 4 places. It is an evil...
Your business is under threat. Not just from competition, but from somewhere you may not have thought of - from complexity. All businesses are threatened by complexity and it is an evil that is worse than your most effective competitor. Unless managed and driven out, complexity creeps up and overcomes you. You're lean and nimble one day and sluggish and unresponsive the next. We have a...
1 tag
5 things that I love this month - May
BBC 6 Music - How did they ever think they could kill it? Vinyl - I'm having a vinyl renaissance and have just bought a turntable for my hifi. How lovely it is to have big sleeve pictures again. And to hear an album in the order the artist intended - ah, lovely. Avocados. I think I might have eaten over 30 avocados this month, which is almost one per day. Can you get avocado poisoning? ...
1 tag
An entrepreneurs reality check.
There was an article by Mark Harai on Spinsucks.com the other week that caught my eye, it's called "The Realities of Successful Entrepreneurs". It reminded me of a story I haven't told for a long while. Back around 2002 I was running N1 Creative, a struggling digital creative agency. We built websites, brands and bits of commerce sites. We'd had a lot of useful...
1 tag
2 tags
The 5 enemies of honesty. Defeat them and build an...
No-one really sets out at work to be dishonest, at least no-one that we're interested in anyway. But that doesn't mean that honesty doesn't sometimes take a holiday. When it does it's important to remember that lack of honesty is rarely a deliberate intention, it's just that pure honesty can be fragile and it can easily be compromised. To kick us off, let's...
3 tags
"I'm sorry Yahoo! for your loss." - what a start...
It's quite remarkable that as I sit here planning a week of blog posts all around the theme of honesty, I read that Yahoo! has lost their CEO, Scott Thomson, in a debacle which centres around misrepresentation of what sort of degree he has on his CV. I'm actually really sorry that he's lost his job. Not because I know him or anything about him and not because I necessarily think...
1 tag
3 tags
Facebook paid $1bn for Instagram. That's why you...
I've spent most of the last two weeks working on business training with our team in Australia and one of the things I cover is about price and value. If you're a retailer than you'll try to price as low as possible to get a lead on your retail competitors. But if you're actually the producer of a product or service then it's a classic business mistake to price your product or...
2 tags
The door is closing for some retailers and whole...
I'm in Australia right now and the subject of technology change and market change is on my mind.  It's fair to say that in terms of internet adoption and online shopping in particular, Australia is a couple of years behind the UK and the US. We've known that for a while here, but I've been saying that Australia is catching up quickly. Yes, there are still bookstores...
2 tags
Repeal the Sunday Trading Act. Not to benefit...
I've talked before here about how I think that business needs effective and appropriate regulation and restriction in order to protect people and have a positive impact on society. But as it's Easter Sunday, one of two special days in the UK where all shops that are bigger than 3014  square feet are legally banned from opening their doors, then I thought I would write specifically...
1 tag
2 tags
Why using real customers as references in B2C...
It's common in B2B sales for a potential purchaser of your services to ask to speak to client references, often from a similar sector to the prospect. It's a good idea to get a real view from an existing client and, in fact, I don't know why prospective clients don't do it more. It's almost always at the very end of the procurement process as a final check - but in...
3 tags
Using my data is one thing, but why do you have to...
The sale by Twitter of old archives of everyone's tweets going back a couple of years has been widely reported in recent weeks. This new development puts a UK company Datasift in charge of handling the use of these tweets, initially for market research purposes. There are reports of up to 10,000 potential clients salivating at the thought of poking through our tweet history and at a reported...
1 tag
2 tags
2 tags
Fantastic Man, don't miss it.
It's the weekend and I've just done a long flight from Heathrow to Singapore so I'm forgiving myself for an indulgent non-business post.  I spent much of the 13 hours to Singapore reading the latest issue of my favourite magazine, Fantastic Man. Out four times per year, the current issue being number 15 for Spring/Summer 2012 it has a wonderfully playful writing style that just makes life a...
2 tags
5 things that I love this month. Mar 2012.
Boris Bikes. How did it take me so long to discover them? How was I so blind? The Jamie Oliver recipe app on my iPhone. Love the shopping list bit especially. Spring in London. It's been just lovely this week. Asperity Labs - This is the start of something wonderful. Charlie Brooker in The Guardian. Read it, and read the rest of Comment is Free, there's some really intelligent and...
3 tags
You still think Cloud Computing is scary?...
Sometimes it hits me how quickly we move and I forget how other people move much more slowly. I was visiting another business last week where I suggested (as an aside - I wasn't there in an official capacity or selling or anything) that they use Google Apps for business and everyone suddenly looked extremely worried. "Our IT Manager thinks Cloud Computing is a fad - he likes knowing...
2 tags
The diamonds in the sand of an early adopter. 3...
Anyone who knows me knows that I'm a bit of a nerd and have always been an early adopter of gadgets and innovative solutions to problems. The life of an early-adopter is a hard one sometimes, there is a lot of disappointment involved and a lot of plastic and metal ends up reasonably quickly consigned to the cupboard or drawer under the bed. The volume of chargers and power leads alone can be...
1 tag
Get ahead with technology. 5 things you must start...
People often ask me how I know how to do things on my Mac or online, in Salesforce or any of the many apps and cloud systems that we use -  how I know so much stuff about different applications and things. Sometimes people marvel at how I must have been born with a complete Help library installed in my head. Except there's no need to marvel, there's no magic here. The good news for...
3 tags
Build yourself a delivery culture to create a...
Today I want to talk about delivery, And I don't mean couriers and mail, I mean doing what you promise in business and delivering the basics well. In a mature, competitive economy, you'd think you'd be able to rely on businesses doing the basics well as a matter of course. When there is strong competition in markets surely businesses that don't do the basics well would...
3 tags
2 tags
1 tag
VAT free retailing from the Channel Islands? It...
I've blogged before about how Capitalism allows us to make money at any legal cost and I really believe that good regulation is required so that capitalism can work properly - for the good of everyone. Last week, a high court judicial review, found that online retailers must stop despatching CD's and DVD's from the Channel Islands in order to avoid paying VAT, which is now at 20%. The ruling,...
3 tags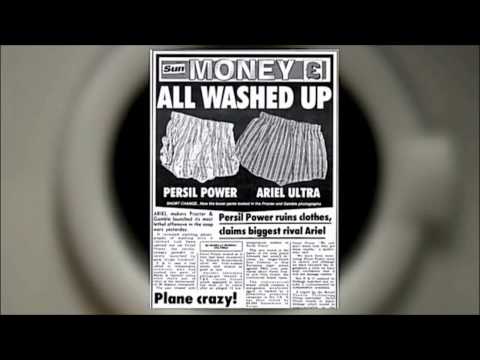 4 tags
5 tags
What is culture anyway? And the 5 things I ask of...
I read an article this weekend called 'Here's what happens when you hate your job" by Brent Daily (read the full article on Mashable here).  He talks about getting a new job and how important a culture fit is for both the employer and the employee. Brent suggests that when evaluating a job at an interview you think about these 4 questions : Decision-Making. Who makes the decisions, how are...
1 tag
Jayson. We are so sad to have lost you.
There was no blog post from me yesterday because on Monday evening we lost one of our bright young staff. It has been a terribly sad 36 hours at Asperity as we learned of the death of our friend and colleague Jayson Jerome, who died over the weekend, before his 26th birthday on Monday. Asperity has a uniquely strong culture. A hard working family who work together, laugh together, play together...
6 tags
Getting what you want in life. An easier way.
Whether it's in business or at home, we all spend a lot of time trying, in various guises, to get what we want.  You might be working really hard to make something that you want, trying to persuade someone to buy something from you or trying to persuade a team or person to do something or work in a certain way. I've seen many different approaches to this challenge from CEOs,...
2 tags
Who is leading the world in innovation?
An interesting infographic here looking at where innovation is coming in the world.   Thomson Reuters produced this data by  looking at patent applications and grants but their methodology is better than just counting the number of applications made. They looked at the success of applications (i.e. their being granted), the frequency of patent citations (how often they are mentioned in other,...
2 tags
Listen to The Bottom Line on BBC Radio 4 with Evan... →
4 tags
Marketing disasters #1 - Hoover and those free... →
If you're too young to remember the Hoover "Free Flights Fiasco" then read this helpful marketing history lesson. There's loads more on the net if you get interested in it.
3 tags
Cold calling my mobile at 9pm? Seriously Financial...
I do wonder if marketeers really use their brains sometimes when designing lead generation strategies. I had a call last night at 9pm on my mobile from the Financial Times : "Hello, is that Mr Elliott? Good it's the Financial Times here. Now - do you read the Financial Times?"  Seriously? I'm afraid Mr Elliott is either winding down and thinking about bed, out on a work thing or finishing a...
3 tags
5 Dotcoms that changed our lives.
Salesforce.com, you might be big now but you are still beautiful Hoopla Scoreboard, The cherry on the top of Salesforce. Animoto.com, You make us nice things in minutes. Wistia.com, Video sharing for business, we'd not be without you. Google Apps for business, Asperity would just stop without you.
5 tags
Two things about scaling a business. 1. Don't lose...
Last week I stumbled upon an article called "Two Things" which I think was originally blogged about by Glen Whitman, an Economics professor at California State University Northridge in 2004. It got re-posted quite a bit back then but, internet being what it is, times have moved on and quite a few of the original blog posts have been lost. Anyway, it really got me thinking, so...
2 tags
1 tag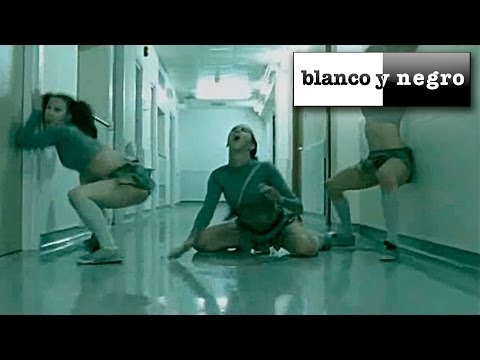 2 tags
My album of the month - The Opiates with...
Thanks to my friend Lee for my absolute favourite album of the month (and last month to be honest) - Hollywood Under the Knife by The Opiates staring the wonderful Billie Ray Martin.  "Bright lights fading" just has to be my favourite song of the moment, such great lyrics. If you buy using the link below the commission will go to Animals Asia Foundation.
1 tag
1 tag
Good luck to our teams in the Shelter Vertical...
Asperity has no less than 5 teams in today's Vertical Rush supporting the housing charity Shelter who we're also proud to have as an Asperity client. Between 7.30am and 1pm, hundreds of people, including 25 of our own staff will run, walk or crawl up the 920 steps (183 metres) of Tower 42 in the City of London (the old Nat West Tower for anyone older than 30!) So I'm wishing...
2 tags
We love Wistia - Keep making it better guys xx →